OST-DPJ-001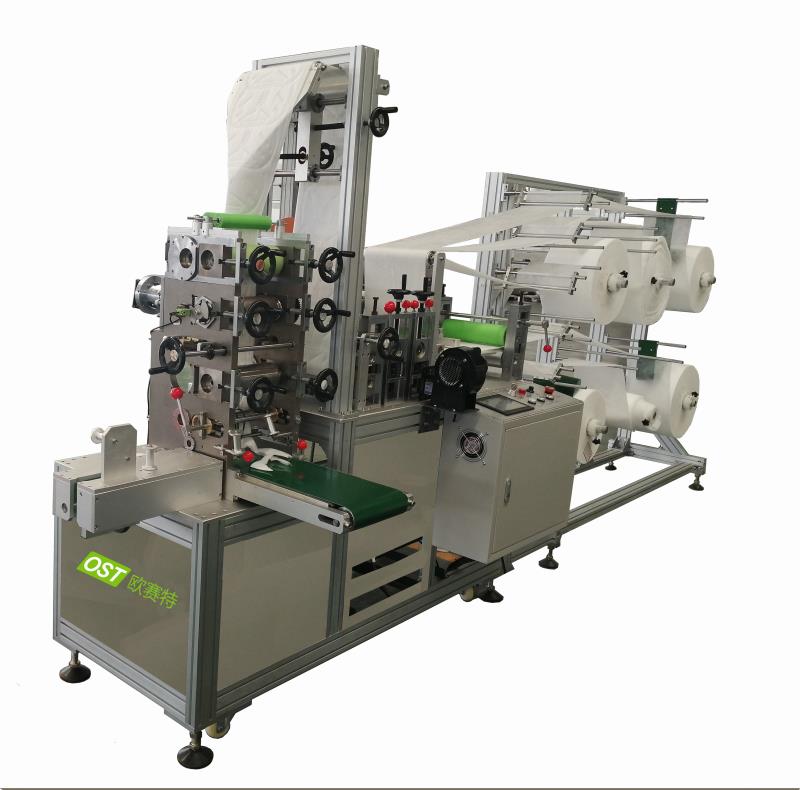 性能特点
Features:

Fully Automatic N95 Face Mask Production Line OST-ZKX-001, is to make the main body of folding mask with high automation. Welding 3-5 layer PP nonwoven, together with activated carbon and filter material by advanced ultrasonic equipments, insert and weld nose bridge automatically, lower labor cost, and improve working efficiency.


Fully automatic production line, from material feeding to the output of finished mask, all the process is automatic.
Advanced design concept, mature technology, can produce folding mask body.
Excellent finished products, nose bridge joint firmly, mask is uniform and tidy, printing clearly.
Machine is easy to operate, can continue working long hours with less machine trouble.
Automatic control equipment, running smooth, stable production.
Target product is mask body without ear-loops (elastic bands).

型号 Model No.
OST-DPJ-001
生产速度Production Speed (pc/min)
40-65
材料宽度Non-woven roll width
260-280mm (Diameter ≤600mm)
鼻梁条Nose bridge strip
宽度Width: 3-5mm; 厚度Thickness:1mm;
口罩用量Consumption a mask:90mm
功率Power
6kw
气压Air Pressure(kg/cm2)
5
电源Power Supply
220v AC
超声波频率Ultrasonic Frequency
15/20KHz
外形尺寸Dimension
4450*1535*1980mm
重量Weight
800kg
包装Package
尺寸2250*1700*2100mm, 木箱wooden case, 1pc. 重量Around 1000kg.



详细参数
样本下载
产品视频
下一篇:没有了
上一篇:N95 Folding Mask Earband (Earloop) Welding Machine OST-ZHJ-001